Fishing Report June 12th 2014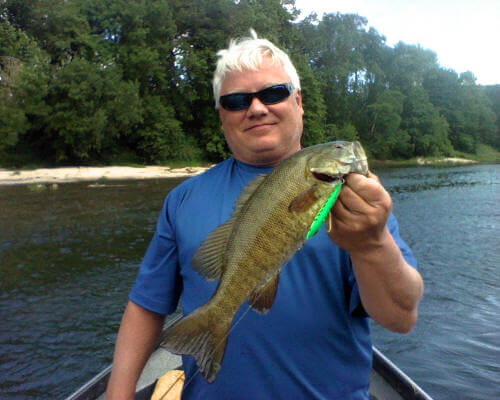 Mike Burkett (photo above) from California with nice 3lb. smallmouth Bass. He landed around 100 smallmouth and many of them were in the 3lb class. The river is in good shape to get nice big smallmouth. So now is the time to book your trip.
Steelhead fishing is slow. But it is going to be a good summer for smallmouth. The water is going to be low and that is the best condition for smallmouth Bass fishing.